Daniel & Excellent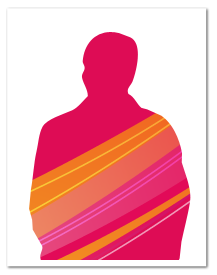 For a number of years orphaned siblings Daniel and Christina Yingwane lived in a plastic bag shack in Komatipoort on the Mozambican border. Their parents died in a car accident in Mozambique when they were very young and they were brought to South Africa by an aunt. When she passed away, they were left to fend for themselves, with no help from family or state. Daniel was 12 and Christina 6 years old. A reporter who came to do some stories on the problems in their village discovered Daniel and Christina, so he tried to help them. He wrote a story about their plight in the Nelspruit newspaper, and then assisted them to find accommodation and care. The man took Daniel to live in KaNyamazane while Christina went to live in a village called Tonga with a foster family.
Although they were separated, they loved one another very much and kept in contact. One day Daniel was told he had to leave the place where he was staying, the floor of a small chip shop. Christina soon found herself pregnant at age 13 years and had a baby who she called Excellent. She had to leave the house where she was staying and go to find her brother. She found him where he had rented a single room in a house and they had to share the only bed with each other. The owner of the house thought they were having an illicit relationship so he threw them out. The next place they found was a room in a house but there was no door on the room. They soon had to leave there and find yet another place to stay. Finally, after months of moving from place to place, Daniel, Christina and Excellent found a room to rent where the landlady promised them they could stay.
Meanwhile, Daniel and Christina were still trying to complete their education. Because they had to look after baby Excellent, one went to school one day while the other stayed home and then they switched places the following day. This became too much for both of them and began to interfere with their studies. It was decided that they should go to social services and get financial help. Daniel turned 21 years in the middle of all this and so was able to become Christina's guardian. The trip to social services was quite trying. The officials were willing to listen, but they did nothing for months. Life was very difficult because there was no food at home and Christina was still nursing Excellent. Finally, they had to go to the director of social services, who sat listening to their story as she watched with horror as 14 year old Christina nursed Excellent in her office. They got action and a date was arranged with the magistrate's court for a hearing. Daniel became Christina and Excellent's guardian, and was able to access the foster care grant for her.
---
ONE OF DANIEL'S GREATEST GIFTS IS HIS GENEROSITY. WHEN HE HAS SOMETHING THAT SOMEONE ELSE NEEDS, HE GIVES IT TO THEM. EVEN IF HE ONLY HAS ONE PAIR OF SHOES, IF A CHILD AT SCHOOL NEEDS SHOES, HE GIVES THAT CHILD HIS SHOES. ALTHOUGH HE IS A PERSON WHO HAS ALMOST NOTHING IN HIS LIFE, HE GIVES UNSELFISHLY TO OTHERS, WHATEVER HE DOES HAVE. THIS IS A PRECIOUS GIFT THAT HE HAS BEEN GIVEN.
---
The story does not end there though. For a period of 3 years, Daniel continued to assist Christina and Excellent, while trying to go to school. He became a volunteer at school working with other orphans at break time and winning an award for being so helpful. Christina went to Komatipoort to live with her boyfriend's mother. Daniel continued to move from place to place, finding work where he could, and taking pictures with a camera given to him by an donor, for weddings and school functions.
In 2009, Daniel had to do his grade 12. He studied very hard, but in the middle of the year, Excellent was sent to him so that he could look after him. It got more and more difficult for him to study. At the end of the year he wrote the national examinations, but only passed 3 of them out of 7. In 2010, Mamkhulu.org paid for him to repeat those courses at a new school in Nelspruit, run by a group of Zimbabwean teachers. It is a good school because no one speaks SiSwati and he has to learn the subject content in English. It has meant that he is improving his chances to pass every day, and his goal is to become a social worker.
---

HELP NOW
Monthly Bus Fare $30/month
Clothes and Shoes $50
Text Books $70
Monthly Tuition $113
---